« Takaisin
"More percussionists than you've ever seen at once" – student Jussi Markkanen is gearing up for Percussion Plus 2014
From February 12th to 16th, the Percussion Plus 2014 event will take over the Helsinki Music Centre. Organized for the third time by the NordplusMusic cooperation, the event gathers 140 students and teachers of percussion instruments from the Nordic and Baltic countries to enjoy a large selection of events from concerts to lectures and from master classes to panel discussions. Jussi Markkanen, student of percussions at the Sibelius Academy, recalls his first Percussion Plus two years ago in Århus, Denmark.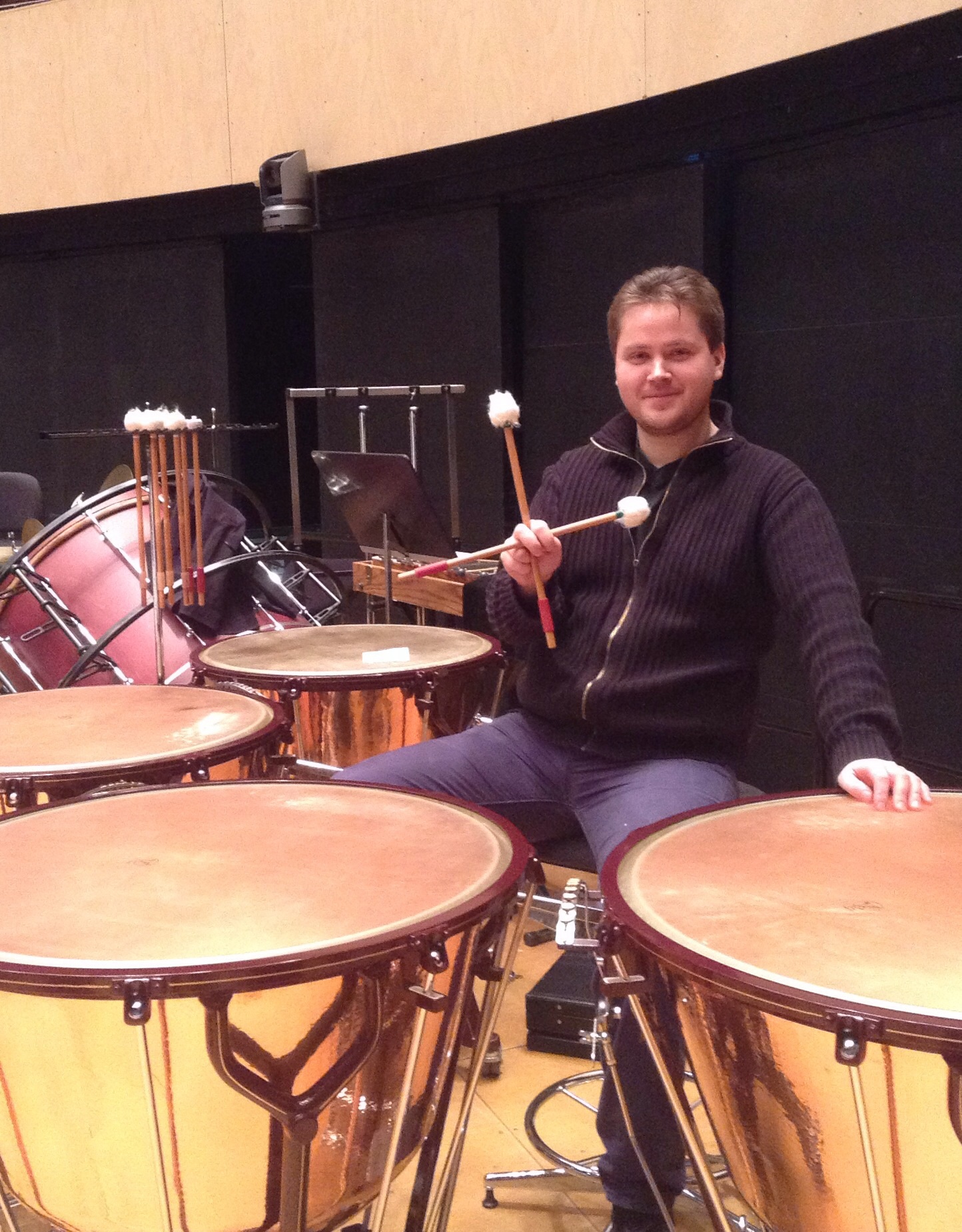 "Two years ago, my percussion class participated in the second-ever Percussion Plus in Århus. Percussion conventions of this scale and size where all types of percussion instruments are represented are very rare – in the Nordic and Baltic countries they're virtually nonexistent save for Percussion Plus. The whole experience was just brilliant. My fondest memories are from the orchestra and chamber music training I attended," Markkanen muses.
The program of Percussion Plus 2014 does not fall behind from the last event. The 11 concerts, 13 master classes, 7 workshops and many lectures all reflect NordplusMusic's ambition to promote cooperation and mobility between Nordic and Baltic networks and institutions of higher music education.
For several weeks now, the percussion students of the Sibelius Academy have been neck-deep in preparations for the international guests' arrival. A busy Master's level student, Markkanen is focused on the learning opportunities.
"I'm currently working on completing my Master's degree, which means I won't perform at this year's event. The classes and concerts are enough to keep me running around for the whole week. I'm especially looking forward to Michael Peskov's master class on Russian cymbals. Saturday's Youth Matinee will also be exciting, since some of the performers are my in fact my own students from the East Helsinki Music Institute," Markkanen says.
And of course, he is also looking forward to the quickly approaching reunion with the friends he made two years ago in Århus: "A strong team spirit was born among the students at the last Percussion Plus. It was great to get to know percussionists from our neighboring countries, and we've kept contact since. It will be good to catch up."
Percussion Plus is no secret society only for the initiated, however. Markkanen promises that anybody interested in the fascinating and often mysterious world of percussions will find something in the event program to suit their interests.
"There are concerts and other public events for each day of the week representing a wide array of instruments and styles, and some are pretty wild. For example, cello professor Martti Rousi and teacher-cembalist Elina Mustonen are giving a master class about how to play Bach with a marimba", Markkanen says. "And on top of that, there's the sheer scale of the event – you just don't see this many percussionists at once!"

Text: Noora Mäntyranta
Photo: Jussi Markkanen

Find the full Percussion Plus 2014 program on the NordplusMusic website