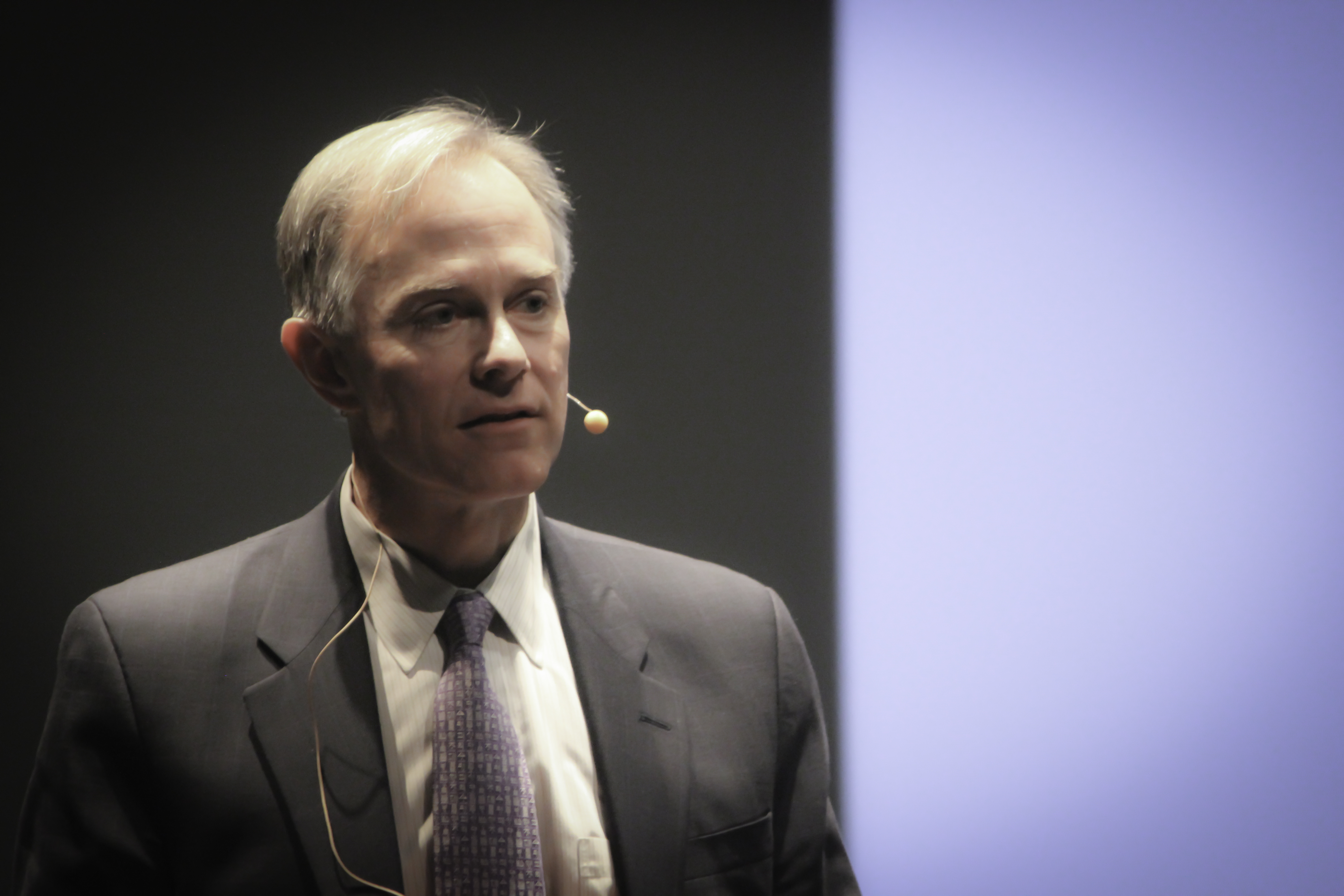 Theodore Wiprud, Vice President, Education, at the New York Philharmonic, visited Helsinki on March 17th. We met him for a cup of coffee at the Helsinki Music Centre to talk a little about the current state and the future of educational programmes at music institutions.

Tell me a little bit about the educational work at the New York Philharmonic.

- We do many things. It's not restricted to just our specific educational department. Audience angagement is an institution-wide function. Our main mission in the education department is to make music accessible to people who aren't able to buy tickets or otherwise attend our concerts. This includes children, adults, people who are far from us, for instance interactive learning and school projects. At NYP we are working on making our work accessible also online. We are building a platform for this at the moment. We are also working on expanding the number of children we are working with. For those who have already been introduced to classical music, we have a scholar-in-residence who works with the archives and gives public talks, and also a series of lectures before concerts. Our archives are also becoming available online, making it available to scholars from anyplace in the world.

What kind of resources do you have for audience participation?

- We have a teaching artist faculty. This is a pool of 24 musicians who are very eager and adept at connecting their art with the community. We provide them with lots of extra training. Also many members of the New York Philharmonic itself are interested in working with educational programmes, and we have built programmes around their interests. The best example are the "Very Young People's Concerts" for 3-6 year olds, which are largely designed by musicians themselves.

Are educational programmes a lifeline or a necessity for the orchestras, or are they still an upcoming, a bit marginal function?

- Forty years ago educational programmes were hardly heard of. For instance my position was created in the 1970s and it was one of the first in the field in the United States. Nowadays every orchestra or theatre company is doing educational work – even the small institutions. It's now understood as a part of the mission of a cultural organization to serve the broader community. It's not just a way of educating new paying customers for the future – it is a form of spreading and keeping the musical tradition alive, bringing it to everybody. I believe that we are entering a new phase in this kind of educational work. The first phase of cultural institution's educational programmes was a little bit of a panic reaction to the disappearance of music from schools – we saw threats to our very existence. But today, in the U.S. these programmes have evolved quite a bit, and a lot of private resources are put into them. So I feel that it has come in from the margins, and in the US we are debating whether this kind of educational work has already moved to the center of our thinking and our planning. Some cultural organizations' artistic missions are actually embracing their deeper connection to the community. But there is a lot of history and heritage in our institutions. We have to be very creative and true to the artistic souls of our institutions.

How does the future seem like for cultural institutions' educational work?

- It's hard to know what the next horizon is, there is so much interest in this field at the moment. Currently we are actively mentoring colleagues around the world and expanding the ideas of what an audience is and what a performance is. We may be coming to a kind of singularity, where all of a sudden everything changes. Through conversations like those here in Finland this week, we are maybe beginning to see through to the future.

Why are the educational programmes so fruitful and what is their secret?

- Educational programmes often seem to bring out the best in many teachers and organizations. We hope that over time they can even have an inpact on how we think about for example children and creativity. The basic idea is to stimulate the desire to learn, through the experience of creativity – giving the feeling that you can own the art form. It makes learning a lot more interesting, and then it's amazing what children can do. When children compose music for public performance, for instance, audiences or even parents can't actually believe it. They learn something new about their own children. The main reason for our educational work is that all people, including third-graders and senior citizens, deserve to hear this music too. We have to devise smart ways of bringing it to them.

How would you advise an organization to get started with educational work?

- You have to think thoroughly about what your artistic mission is, what is special about you as an organization. What can you do that other people aren't doing? Do you have something to offer to groups in your community that other organizations are not serving yet? Also look at the things you are already doing; how could you open them up to public, what can you do with the spaces you control?
Ted Wiprud was met by Karoiliina Pirkkanen